Payroll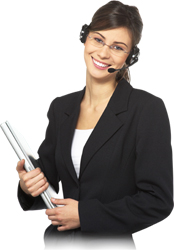 e–Accounts can streamline your payroll process, improve productivity and management reporting, and simplify payroll administration.
Once you are set up with us all you will need to do is to tell us how many hours each employee worked per payroll period and we will do the rest. We will calculate your payroll, the deductions and withholdings for all relevant tax jurisdictions. We will print checks, pay vouchers, and reports and will deliver them to your door on payday. You can also print your own checks using our secure server. You can submit employee information to us whichever way suits you best:
by Phone
by Fax
by using our Secure Server
Eliminate unnecessary paperwork. Protect confidentiality.
Eliminate the need to prepare checks, calculate taxes and reconcile by outsourcing your payroll to us. Your bank statement will reflect only one debit per payroll period.
Maximize security. Save time.
We will manage the entire payroll process from calculating each individual cost to preparing payroll reports. Our payment process is secure and safe.
Improve Reporting to Employee.
All employees receive detailed wage and earnings statements for each payroll period. These statements provide all information on W–4, tax, and benefit accumulations.

e–Accounts Payroll eliminates the need for paper checks by electronically depositing payroll funds directly into your employees' bank accounts.
Reduce the risk of stolen or misplaced checks, and decrease the risk of fraud.
The safety and convenience of electronic transfers reduces the risk of stolen or misplaced payroll checks — and the possibility of check fraud.
Improve Productivity.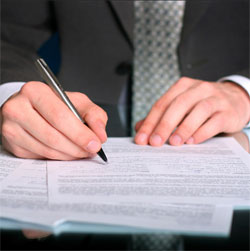 With direct deposit your employees wages are deposited directly into their accounts. They will not have to leave work to deposit checks into their bank accounts and they will have funds available to them on payday.

Payment by e–Accounts check eliminates the need to prepare and reconcile paychecks. Your checks are issued from an e–Accounts bank account at a local bank. Employees receive the paper checks they prefer, while you save the administrative burden of issuing paychecks.

e–Accounts checks are delivered stuffed, sealed, and signed by an e–Accounts officer.

We will provide regular reports of uncashed checks so that you can follow up on payroll.

Not only will we prepare your payroll, but we will update your accounting system to reflect the payroll and all of the taxes accrued and paid. We cut your administrative time and provide simple, effective payroll reports so that you can make better business decisions. Your payroll is updated in your accounting system as the cost is incurred, saving you more time.
Convenience.
No more re–keying data from the payroll into your accounting software.
Safe and Secure.
All of your payroll and accounting information is password controlled and protected.

e–Accounts will calculate and produce all W2's and 1099's for your business. e–Accounts will even file all W2's and 1099's if you make use of our Tax Filing service. You can easily and safely access your payroll data and reports over the Internet. We provide data in our standard report form and in various customizable reports.
Electronic Reports
You have access to your electronic payroll reports for the current pay period and all periods in the history of your account with us.