Tax Returns
We provide tax return preparation services using the best available tax software like Lacerte, Creative Solutions, ProSeries, Drake, ATX, Pro Systems or any software of your choice.
BENEFITS OF OUR TAX RETURN SERVICE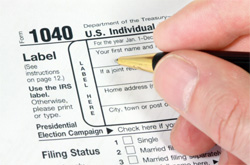 We can usually prepare your tax returns in 1–2 business days.

If we prepare your accounts, our accountants will be familiar with all your deductible expenses and will be able to maximize your deductions.

Our accountants are experienced in the latest accounting and tax software. We maintain up–to–date online tax law libraries.

We keep a paperless filing system on our server for all your bookkeeping and tax source documents and returns. These files are accessible 24 hours a day.
OUR TAX SERVICES INCLUDE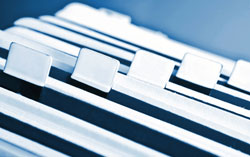 Preparation of:
Form 1040 (Individuals)
Form 1065 (Partnerships)
Form 1120 (Companies)
Form 1041 (Fiduciaries)
Form 990 (Non–Profits)
Form 706 (Estate & Gift Tax)